Schedule and Process
Preliminary data collection and analysis began in spring 2015. A public open house occurred in October 2015 at the San Anselmo Town Council Chambers to begin discussing the process and get feedback from the community regarding design selection. Following selection of the preferred bridge alternative and completion of CEQA/NEPA environmental review, the final construction schedule will be established. As the project moves forward, both the schedule and key milestones will be updated.
Schedule as shown is subject to change and is dependent on public input, public acceptance, and approval of the environmental documents.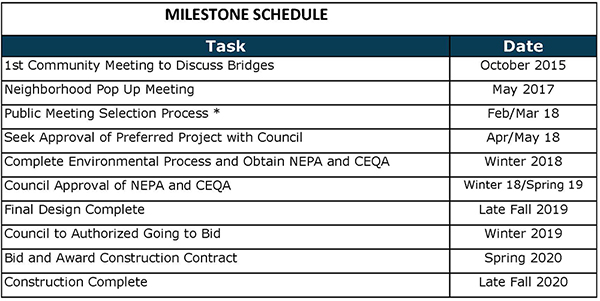 * Public meeting delayed until late February/March to allow the County Flood Control to use the new 2D model to model the flow around the bridges.